Żeglarstwo w Turcji
Sezon zaczyna się w kwietniu i trwa do listopada!
Sezon żeglarski w Turcji trwa wyjątkowo długo – zaczyna się już w kwietniu i trwa do listopada.
Akwen żeglarski  dla czarterujących jachty w Turcji rozciąga się od Bodrum na zachodzie do Kekova na wschodzie. Już pierwszy rzut oka na mapę uzmysławia nam, jak blisko tureckiego wybrzeża są greckie wyspy – Kos, Rodos i mniejsza wyspa Simi wydają się być na wyciągnięcie ręki.
Warto mieć świadomość, że jeśli chcesz żeglować po wyspach greckich na jachcie wyczarterowanym w Turcji, armator będzie wymagać uprzedniego powiadomienia w celu wypełnienia wymaganych dokumentów. Do odprawy konieczne jest skorzystanie z usług agenta, ale i tak zajmie to trochę czasu. Oczywiście odprawy graniczne kosztują, wynajęcie agenta także. Przy jednotygodniowym czarterze – szkoda czasu na przekraczanie turecko-greckiej granicy, lepiej eksplorować tureckie wybrzeże, które jest przepiękne!
Rejs w Turcji możemy rozpocząć w jednej z baz czarterowych:
Marmaris
Orhaniye
Fethiye
Göcek
Bodrum i Trugutreis
Co wyróżnia Tureckie firmy czarterowe?
Doskonale przygotowane jachty, nawet te starsze.
Serwis zorientowany na klienta – nie spotykane są tu próby "naciągania na kaucję", wszyscy klienci LEO Yachting, którzy żeglowali w Turcji, zgodnie oświadczają, że przy check-out panuje życzliwa atmosfera i uśmiech.
Trudniej znaleźć korzystny lot do Turcji, dlatego polecam usługi agentów lotniczych, który zaproponują najkorzystniejsze rozwiązanie. Lotnisko najbliższe czarterowych baz to Dalaman, nieco dalsze to Antalya – jest wprawdzie położone dalej od żeglarskich marin, ale łatwiej znaleźć korzystny lot. Wygodny prywatny transfer z lotniska to nie problem, zamówić go można po zarezerwowaniu czarteru jachtu.
Zapraszam na przegląd dostępnych korzystnych ofert jachtów 4- i 5-kabinowych oraz katamaranów w różnych terminach w Turcji. Wybierając Turcję na żeglarskie wakacje warto pamiętać, że jest tu mniej jachtów do czarteru w porównaniu z Chorwacją czy Grecją – wybór jednostek jest skromniejszy, ale każdy jacht i katamaran jest starannie przygotowany.
Zapraszam na żeglowanie po Tureckim wybrzeżu!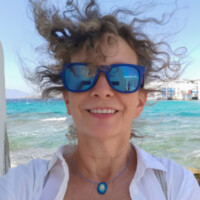 Rekomenduję do czarteru jachty, które są w rękach sprawdzonych i godnych zaufania operatorów czarterowych
Przeczytaj także artykuł o żeglowaniu w Turcji:
  

Masz pytania? Zadzwoń!
Porozmawiajmy o czarterach jachtów w Turcji!
Magda Koczewska 502 386 503